User:SusanC
From Gauss' Children
About Me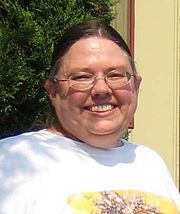 Contact me at susan DOT chambless AT gmail DOT com
This is my site. See the story behind this site for more on this site.
About the Site Software
Special pages
#REDIRECT [[Widget:Revolver map globe]]
Maintenance
Tests
Links
Sub-pages
ToDo
Family History:
Technical

Install rCapcha extension
Investigate universal login for genealogy & wiki
From Google Book Search
from: Appendix to the Washington Astronomical Observations for 1846.
'On the Probable Relation Between Magnetism and the Circulation of the Atmosphere' by Matthew Fontaine Maury
I therefore last summer addressed a circular letter to the farmers and planters of the Mississippi valley, requesting to be informed as to the direction of the rain winds of each locality, and with the view of acquiring some idea as to the general hygrometric condition of the atmosphere, I asked also to be informed as to the kind and quality of fruits and the like.
To this I have received the following replies:—
Among those replies was the following.
From Willis Fawcett, St Charles, Missouri.
Lat. 39° N.; Long. 90° 30 W.
Wind from any point of the eastern half of the horizon will bring rain generally, after blowing twelve hours. It frequently happens that we have winds in a dry time to blow much longer, even several days, from that direction, without rain ; but on the winds shifting to the opposite side, we are sure of rain. I think our rains during summer come most frequently from the SE. Wind from the SW. is generally accompanied by good dry weather; W. and NW. are dry. I have noticed that thunder and lightning in the N. is almost invariably followed here by storms of rain and hard wind within twelve or twenty-four hours.
My farm is on an alluvial prairie plain (probably formed by the washings of the Missouri and Mississippi), six miles below St Charles.
The apple is our main dependence. Peaches also flourish finely; as do plums, cherries (except the black), strawberries, gooseberries, wild and cultivated. Wheat and corn are the principal productions. Timothy hay will soon be exported from our neighbourhood to a considerable extent. I cultivate wheat and corn almost exclusively.
From the Web
Peggy Baird

http://www.fullbooks.com/Jailed-for-Freedom8.html

MRS. PEGGY BAIRD JOHNS; New York City, formerly of St. Louis, newspaper woman and magazine writer. Sentenced to 30 days in Occoquan workhouse Aug., 1917; and 30 days in Nov., 1917, for picketing.
DOROTHY DAY, New York City, member of the "Masses" [now the "Liberator"] staff. Arrested picketing Nov. 10, 1917, sentenced to 30 days in Occoquan workhouse.

Charles Frederik Gauss

(Harry G.) Clymer designed the house at #17 Washington Terrace for Charles F. Gauss before forming a partnership with Francis Drischler in 1908. Drischler, born in New York in 1873, had studied and traveled in Belgium, Germany and France before serving in the Spanish American War. He came to St. Louis in 1901 and worked two and one-half years as a draftsman for Eames & Young before opening his own office and becoming a member of the St. Louis Chapter of the American Institute of Architects in 1904. http://stlouis.missouri.org/501c/landmarks/architects5.html
Pardons to the following persons have lately been granted by Gov. FENTON: CHARLES WINROW alias "Little Mickey," convicied at the General Sessions, January 25, 1866, for stealing a watch from Mr. CHARLES F. GAUSS, on the Fourth-avenue Railroad. He is well known to all the detectives as a notorious pickpocket and was sentenced by Judge Russel to the state prison for 4 years and 6 months.